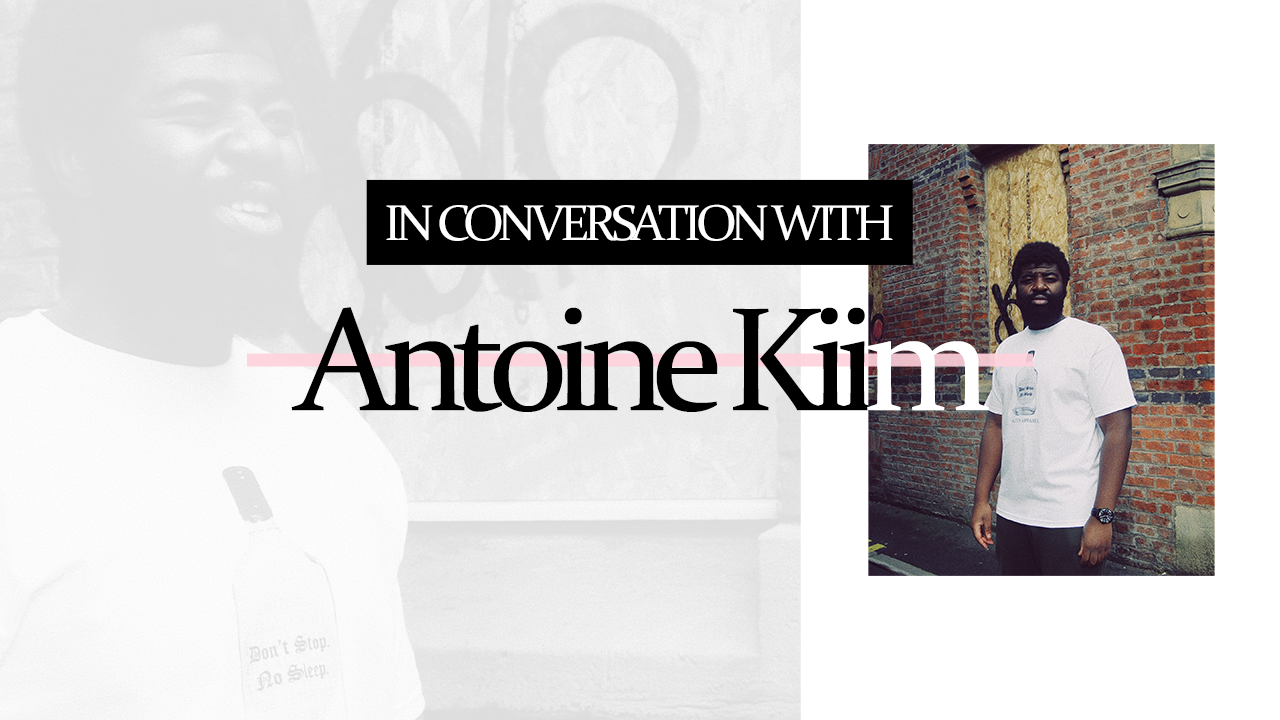 We caught up with our good friend Antoine Kiim - a Manchester-based selector & self-professed purveyor of "soul & groove-laced house & techno" - on a pretty grey Ancoats afternoon, in truth.
Antoine's inspiration stems from an eclectic mix of contemporary & old-school artists; the likes of The XX, Anderson Paak, Erykah Badu & A Tribe Called Quest, to name but a few names on his long list.
Having spent much of lockdown in Ancoats, Antoine's creative activity has been matched with periods of rest & downtime - culminating in four EPs released during 2020; all of which are pretty special.
Like many of us, he's found life during lockdown to be repetitive in parts. So, we asked him what he's been up to:
"Apart from walks & zoom calls? Just working on tunes & working. I also met my girlfriend Emily over the first lockdown so we've been hanging out a lot - she's a good'un."
Antoine then gave us his thoughts on the North West's music scene & what this means for DJs in Manchester:
"It's really good. I feel like it's very competitive as there's plenty of good DJs around these days, not just in Manchester, but everywhere. I think the current scene reflects that; a lot of people doing bits & there's always something going on in Manchester - obviously not so much now with the pandemic still going on, but it had a lot of flavour beforehand for sure."
Creative process for producers varies like you wouldn't believe, so it's always interesting to learn how each individual approaches their work.
Antoine's creative process isn't set in stone. Rather his approach is "totally dependent" on what music he is looking to write. Measure, direction & inspiration are all welcomed equally; something he believes is necessary to "yield a wide variety of results" - his thoughts:
"This is something I quite like about making music at the minute; I feel like I'm tuning into a more natural ebb & flow of work."
Moving forward, we're keen to see what Antoine produces off the back of his work from 2020. His "Sunfall" EP which released in August was an ode to "the great spells of weather we've experienced in the UK" which was probably one of the only positives to come out of last summer.
Here's a little taste of what to expect from Antoine in the very near future:
"Progression, fingers crossed. I'll be looking at writing an album this year & I'll be working on other projects alongside & in-between. I'll be releasing my latest EP on Bandcamp on February 28th."
As part of our conversation, we also asked Antoine to collate a playlist of tracks from some of his favourite artists & producers; giving us a flavour of what has both provided inspiration & education over the last few years.
You can listen to this on Spotify.
Above, Antoine wears our Liquor Shirt in size XL. Welcome to the family.
Support Antoine Kiim on Bandcamp

Archive: